When I first saw the Mini Pinecones I saw necklaces!  I made four Copper Pinecone Necklaces as Christmas Gifts for my Granddaughters.  Each one takes 25-30 mintues to make.  Stampin' Up! has such beautiful metal embellishments.  If they have an opening large enough for a Jump Ring you can make a necklace or bracelet with them.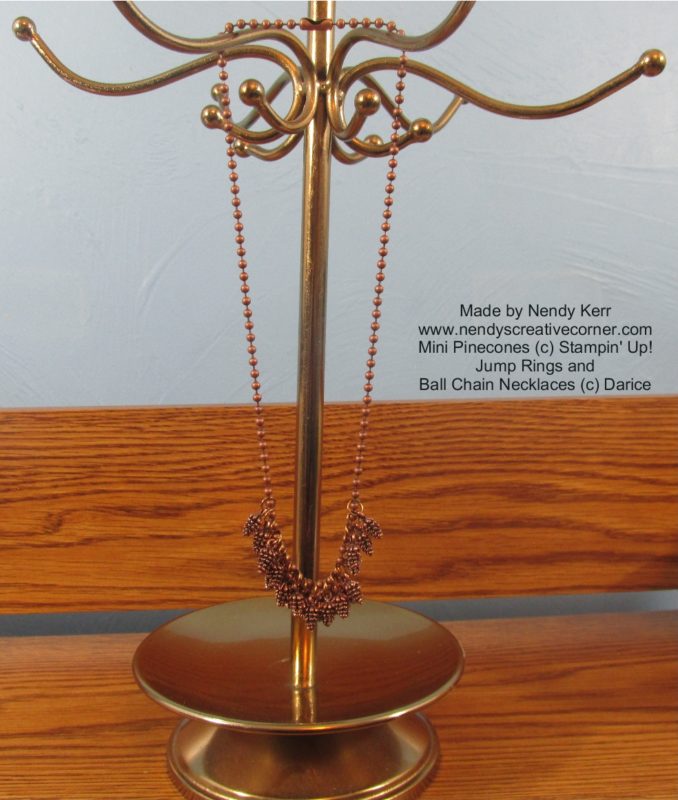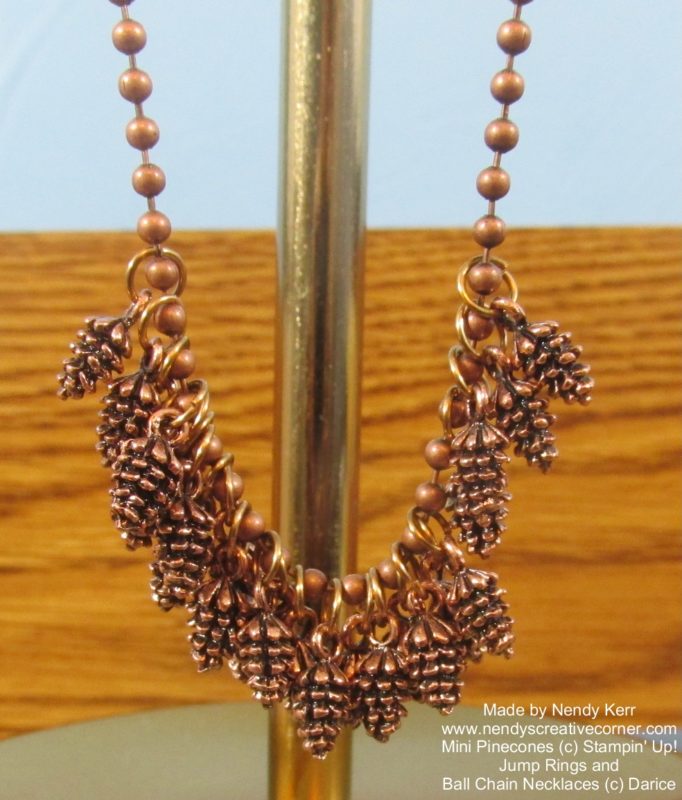 SUPPLIES:
Mini Pinecones (24) #141990
From Your Local Craft Store Jewelry Making Department
Copper chain for each necklace
Copper jump rings -at least 24 for each necklace
Small needlenose pliers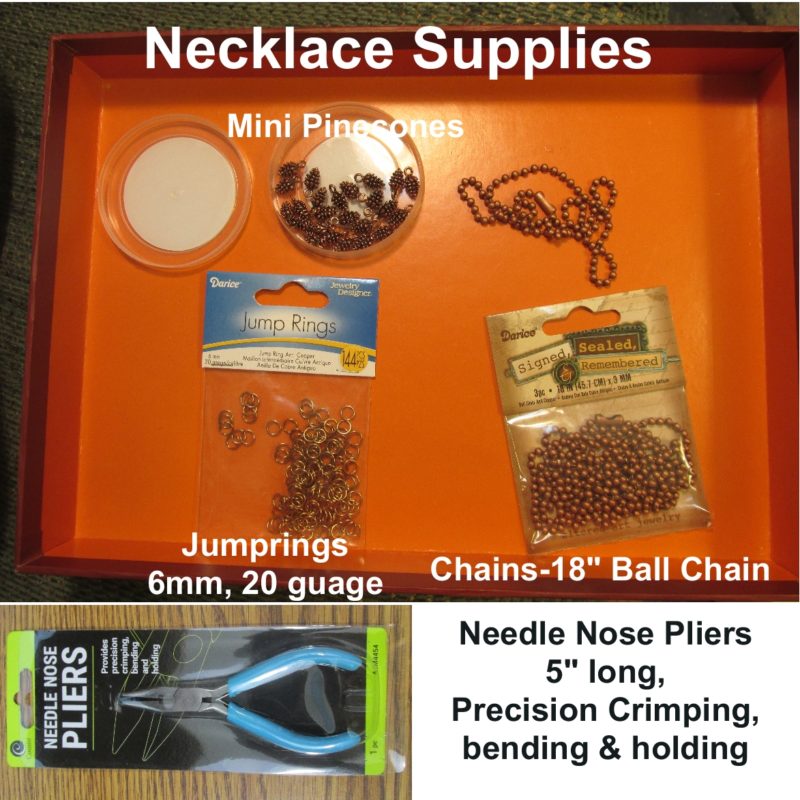 INSTRUCTIONS:
NOTE:  The hardest part is working with the small jump rings.  When you open the jump ring do not pull it open and make the circle larger.  Move one end of the jump ring back so the circle stays the same size.  Then all you have to do is flatten it out with your needlenose pliers.
1.  Open the Jump Ring moving one end back.
2.  Put the Pinecone on the Jump Ring.
3.  Use your Needlenose Pliers to close the Jump Ring.
4.  Slide the Pinecone and Jump Ring onto your Necklace Chain.
5.  Repeat until you have as many Pinecones on your necklace as you want.  I used all 24 in the package on one necklace.
Please email me if you have any questions.
Have fun turning metal embellishments like the Mini Pinecones into jewelry!