OnStage in Orlando was really fun!  I stayed with 6 women I had never met before and they were all really nice.  We had fun hanging out together!
The weather in Orlando was warm and humid outside.  Inside was cold and I only brought sandals so my toes were cold all day.  I also took Lyft several times and even once by myself.  This was a totally new experience for me.  The drivers were all very nice.
I traded my 50 swaps in less than 30 minutes before the first session started.  I received some wonderful cards and 3D items in return.
I was able to walk across the stage to celebrate 10 years of being a Stampin' Up! Demonstrator.  I even had a photo with Sara Douglas, CEO of Stampin' Up!  Sara has straight hair.  I have curly hair.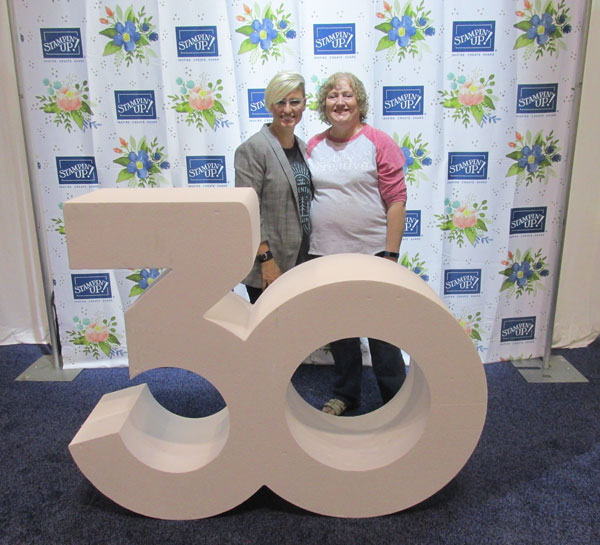 There was lots of business training which included working with different types of Stampers.
~Are you a beginning Stamper?
~Or do you have a few supplies, but are busy so you like quick and easy cards and projects?
~Or do you have lots of supplies and enjoy more complex cards and projects and craft at least several times a week?
There were Product Demonstrations using NEW products from the upcoming Occasions Catalog and Sale-a-bration brochure.  There are SO many wonderful NEW products coming!!  You can start ordering them on December 5th if you are a Stampin' Up! demonstrator or if you join my team then.
Starting December 5th you can order a Stamparatus Bag to hold your Stamparatus.
~You can order just the Stamparatus Bag for $29 #149695
~Order the Stamparatus AND the Bag for $78 #151961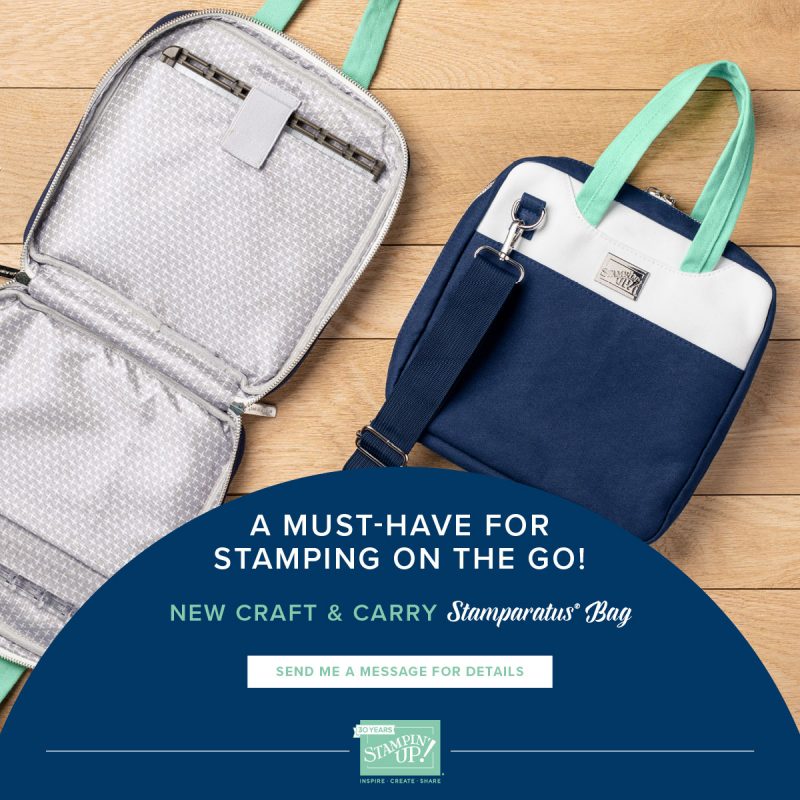 If you join my Team between now and during Sale-a-bration you can choose to get a Craft & Carry Tote to carry your supplies when crafting away from home.  Email me if you have questions or want more details.


Join me for the April OnStage!