We can now make things for each individual place setting for our Thanksgiving table.  Each Celebration Basics Kit has enough supplies for 10 people.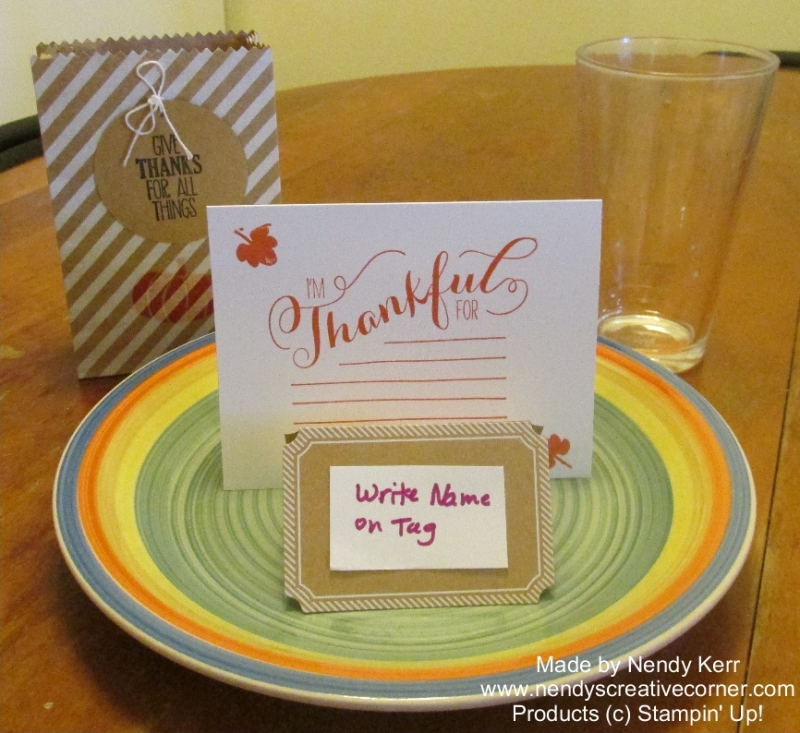 SUPPLIES:
Kit:  Celebration Basics Kit  #133007
Stamps:  Fall Fest Photopolymer #135194  (Bundle with Framelits #137628)
For All Things w#135152  c#135155  French #136985  MDS #138114
I'm Thankful For w#135170
Ink:  Tangerine Tango
Chocolate Chip OR Black StazOn OR Early Espresso
Card Stock:  Whisper White
Other:  Tombow Glue or adhesive of your choice

INSTRUCTIONS:
Decorated Goodie Bag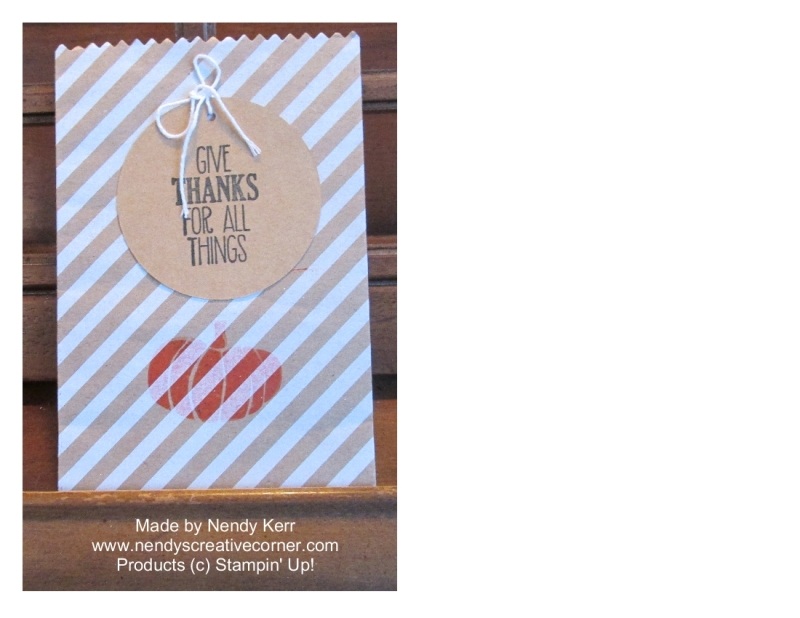 We decided this would be great to put some snacks in for late morning snack if your Thanksgiving Dinner is mid afternoon, or for later that evening when you want something to eat but not a whole meal.  You can also write names on either the bags or tags.
1.  Get out the paper bags, Baker's Twine, and the round tags.  Choose a Pumpkin to stamp at the bottom and a sentiment to stamp on the round tag.  You can stamp on either the plain or patterned side of the tag.
2.  Stamp a Pumpkin on each bag as shown in the picture.  I used Tangerine Tango ink.
3.  Stamp the sentiment on the Round Tag.  Some liked the plain side, some liked the patterned side.  Use a Black or Brown ink.  We used "Grateful for All Things" from the For All Things stamp set.
4.  Tie a bow in each Round Tag using your Baker's Twine.  Attach to your Bag.  I used Tombow since children are involved.
5.  You can fill with Treats later and use the long white bag closure stickers to hold the bags closed until you are ready to pass out the treats.
Name Place Cards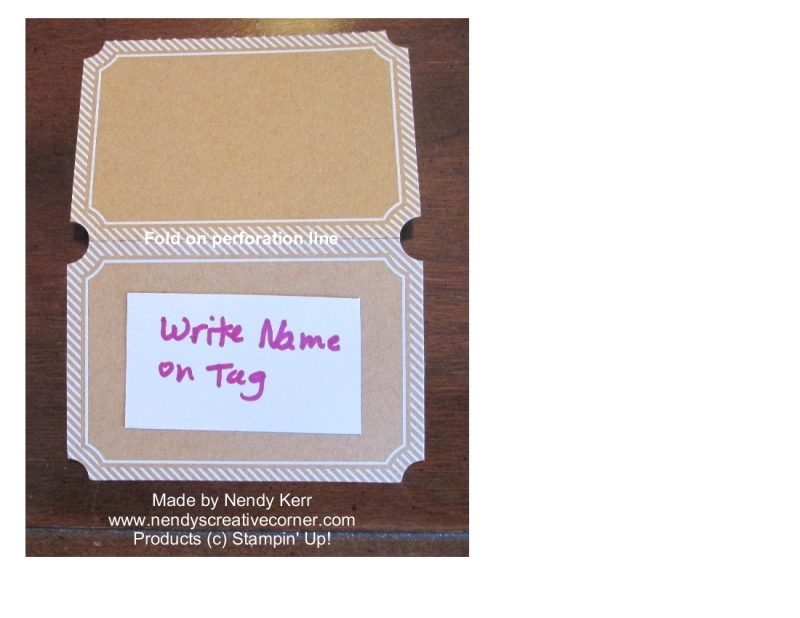 1.  There are 20 of the "Ticket" shaped tags.  Use two-still together-and write someone's name on it.  Do this for up to ten guests.
Thankful for….. Cards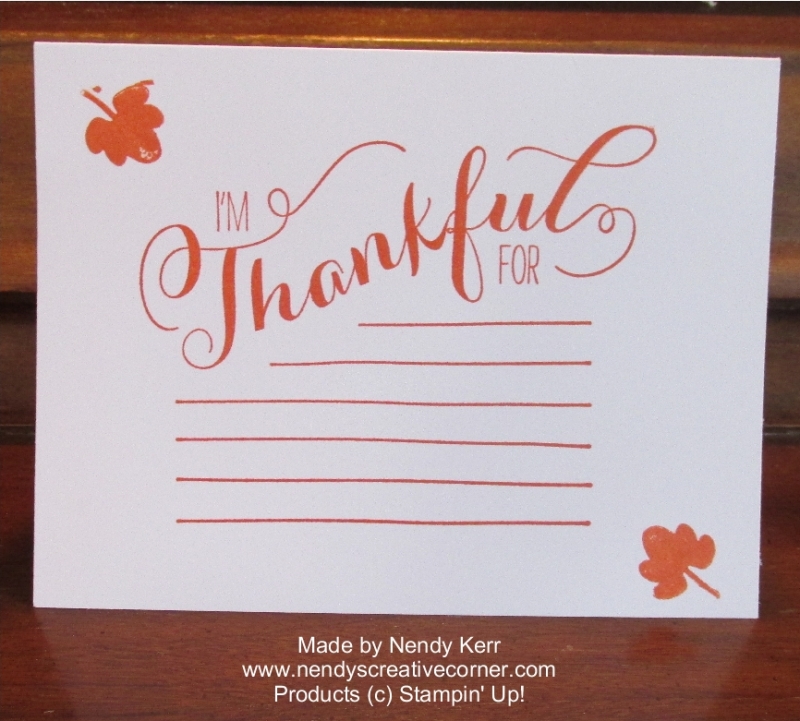 1.  Cut ten (or the number of people at the table) card bases (5-1/2″ x 8-1/2″. Fold at 4-1/4″) from Whisper White card stock.
2.  Stamp "Thankful for…" in Tangerine Tango ink.
3.  If desired you can stamp either leaves (Tangerine Tango ink) and/or acorns (Chocolate Chip ink) to decorate your card.
Day Before Thanksgiving
Fill then seal the Goodie Bags using the white long stickers contained in your kit..
Thanksgiving Day (or when you set the table)
Place a Name Place Card, a Thankful For Card, and a Goodie Bag at each place.  Make sure everyone admires your Banner.  😉
Happy Thanksgiving Crafting!
Nendy Kerr