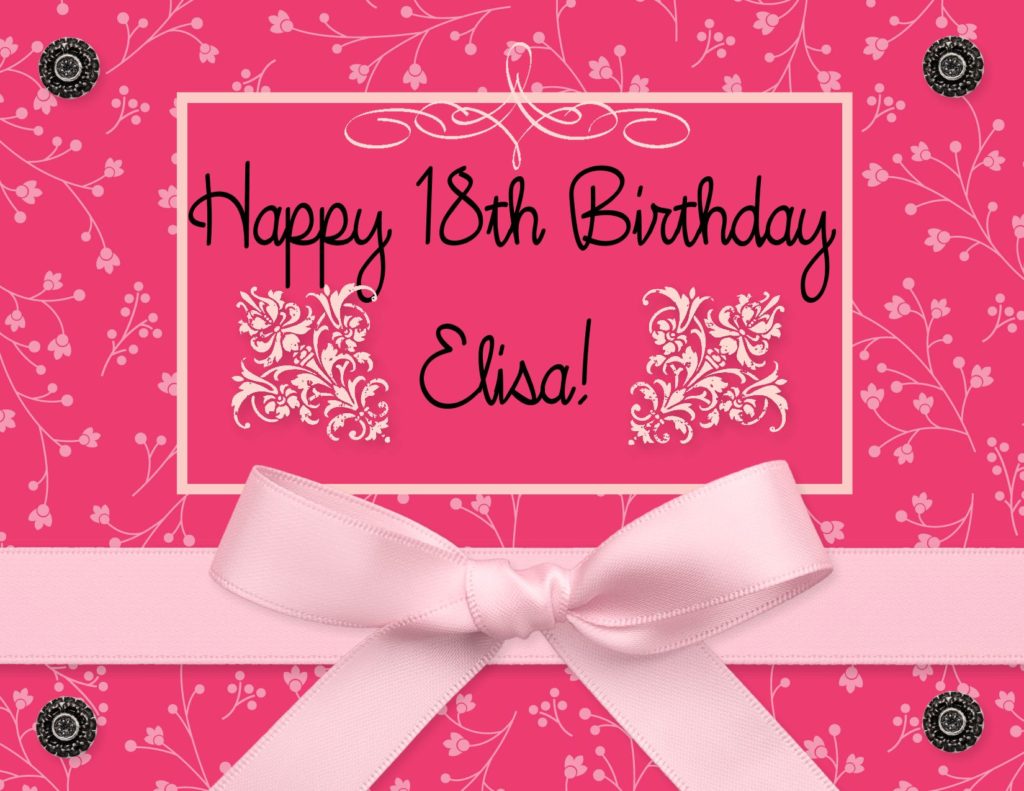 Here is a cute card I made with My Digital Studio for my niece's BIG 18th Birthday.
My Digital Studio is so fun and easy to use.  There are new things available to upload every Tuesday so you can keep your digital papers, digital brush stamps, digital punches, and digital embellishments up-to-date and also add more variety to your digital fun. There is also a new update available for those of you who already have My Digital Studio.  There is a new card size available also.  I always love getting new choices to work with when there is an update!
I make my Blog Banner/Header using My Digital Studio.  I usually takes me about 15 minutes because I change my mind alot!  The digital paper I used is Frightful Sight from the 2011-2012 Stampin' Up! catalog on page 22-23.  The text is on my computer.  The Background Paper is also from Frightful Sight.  You can expect a New Look for my blog every month,  just because it is fun AND quick and easy!
Here are your main project choices-all in a variety of sizes:  Photobooks & Individual Pages, Calendars, Journal, Cards & Tags, Multiple Output Options.  You can also choose Templates for your projects here which you can change and customize to your heart's content!
Here are the choices you can use for your project:
Background Papers-ALL Stampin' Up! Card Stock colors, and Designer Series Papers-some basic-and the ones you buy
Photos-crop, red eye, drop shadow
Text-uses any font from your computer
Embellishments-basics plus what you buy
Punches-basic shapes included and you can also buy some
Stamps-there are a lot included and even more you can buy
Calendars-with the new update you can do any month and any year
Video & Multimedia-add video or audio to a project to add to a website or to your project (yes, you can burn it to DVD!)
Music & Narration -add to your digital project
Share-Print (either on your on printer or Professional Print from Stampin' Up!), export to jpg (I use this the most!), Interactive Project, Movie, Burn DVD
If you want to find out more about My Digital Studio, check out the training videos and resources at http://mydigitalstudio.net .  See what is included in My Digital Studio and My Digital Studio Express under the Resources page.  Here is the latest Professional Printing price list.
Enjoy playing with My Digital Studio!  If you are local (Sierra Vista, Arizona)  and want to try it out on my computer, please contact me and we can schedule a time.  I can show you the basics so you can see how easy it is to use!
Happy Digital Stamping and Scrapbooking.