The June Paper Pumpkin Kit is fun!  It also coordinates with the Broadway Bound Suite.
I made two cards.  This first one I did almost as pictured in the instructions.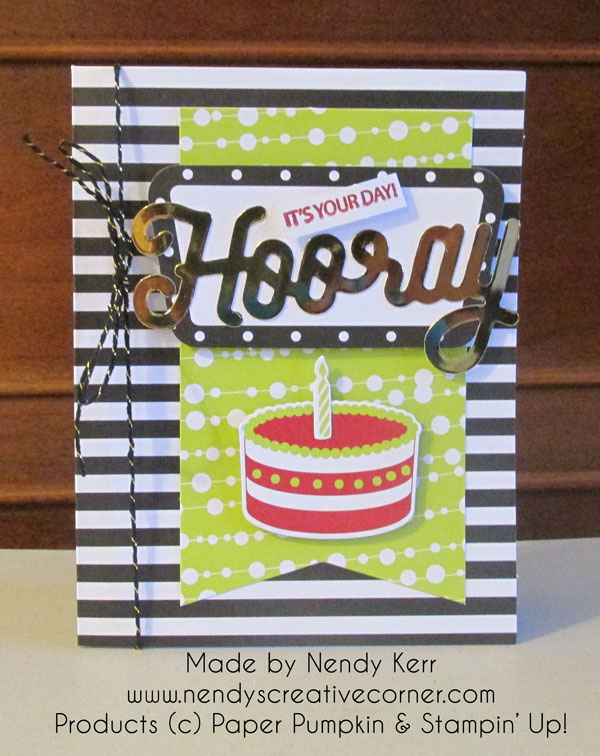 The second one I did a couple of different things.  I did not feel like stamping the White Banner, so I embossed it with the Hexagon Dynamic Embossing Folder and my Big Shot.  After I put the card together I decided it needed something else so I used my Lovely Lipstick Marker to draw some lines around the embossed hexagons.  I only put on one balloon.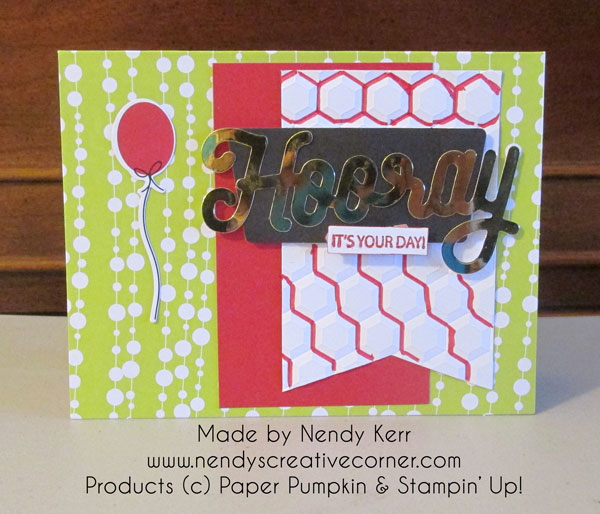 I gave my 7 year old granddaughter a 3 month prepaid Paper Pumpkin subscription for her birthday in May.  She received her first Kit on Monday.  She is SO EXCITED to get her own mail AND it has crafting supplies!  She is happiest when she does some coloring or crafting every day.  I am not kidding.  Here is her version of the card.  She even decorated the card.  She is giving it to a friend for her birthday soon.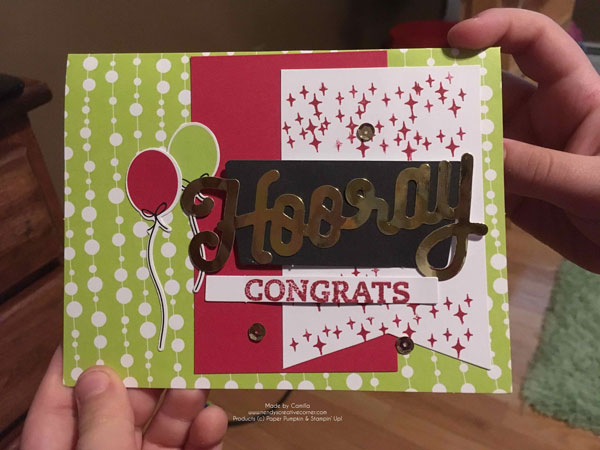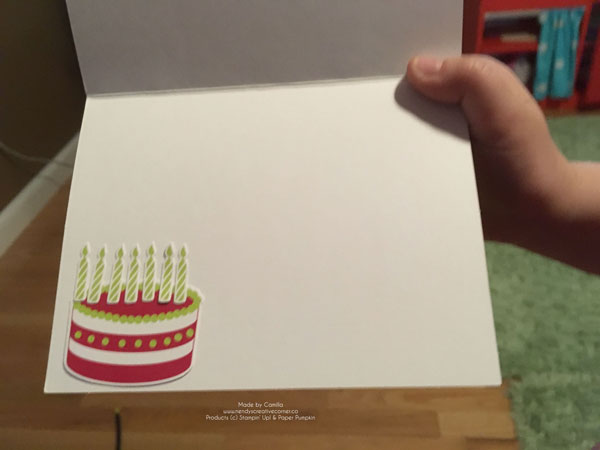 So get a Paper Pumpkin Subscription for you, a friend, or a child.  You can choose from PrePaid for either 1, 3, 6, or 12 months.  Or choose the Monthly subscription.  Get a surprise craft kit in the mail every month!