I made my December Paper Pumpkin Kit within a couple of days of getting it!!!  First time in a long time.  I did just follow the directions.  In 2018 I hope to post the "By the Directions" and an alternative project using the Paper Pumpkin Kit each month.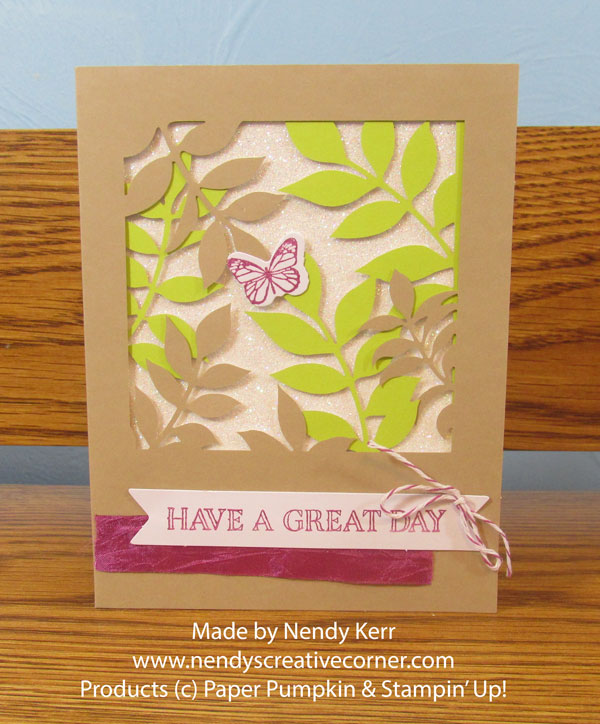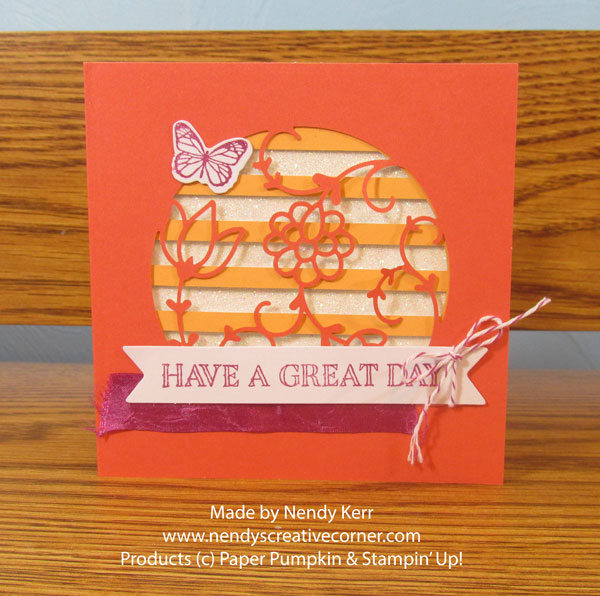 Would you like your own Paper Pumpkin Craft Kit in your mailbox each month?  Sign up by the 10th to start with the Kit that month (January).  If you sign up after the 10th you will start with the next month (February)
~Monthly Subscription.  $19.95 per month plus tax.  Shipping is included int the $19.95 price.  You will get a Kit every month unless you go to your account and either "Take a Break" or "Cancel."  Click on Monthly Subscription to go directly to the Paper Pumpkin Site and sign up.
~Prepaid Kits.  1 month, 3 months, 6 months, 12 months.  Check your email for the Prepaid Code after you have ordered.  You will need it when you set up your account.  Click on the Prepaid Kits to choose your Subscription plan.  Then check your email for more instructions and your Code.
What do I need to do to Subscribe or get my Prepaid Kits?
You will need to set up an account for both Prepaid Kits and a Monthly Subscription.  Watch this short video to show you how.  Both the links above should automatically list me to be your Demonstrator.

What is included in the Kits?
~All the supplies to make the projects in the kit.  December's Kit included a 1″ ink pad, Photopolymer stamps, Glue Dots, card bases, envelopes,Baker's Twine, cardstock and die cuts to make the eight cards – 4 each of 2 designs.
~Your first Kit will include a stamp block.
~Each month's Kit always includes one or two 1″ ink pads and stamps.
~Most kits' projects are cards.
~Some past kits have included:  a mini scrapbook/journal, home decor wreath, gift bags, and treat bags.
What else will I need to make the projects?
~Basic Tools: Bone Folder, scissors
~I also use the regular Stampin' Up! Glue Dots and Fast Fuse or SNAIL adhesives.
~The Kit Glue Dots come as little circles covered with white or patterned paper on a clear sheet.  I am not very coordinated in using them.  My grandchildren do fine with them.
What ages can use Paper Pumpkin Kits?
~I have made these Kits with my grandchildren as young as 3 years old.  Plan on supervising and helping the younger children.  I usually bring a Kit with when I visit my daughter and her family in New Hampshire.  I did forget one time….. My 8 year old grandson asked what craft I brough for them to make.  He was disappointed I did not bring one.  🙁
Happy Paper Pumpkin Crafting!