Merry Christmas!  I hope you are enjoying spending time with family and friends to celebrate the birth of our Savior Jesus Christ.  Here is a card made with My Digital Studio.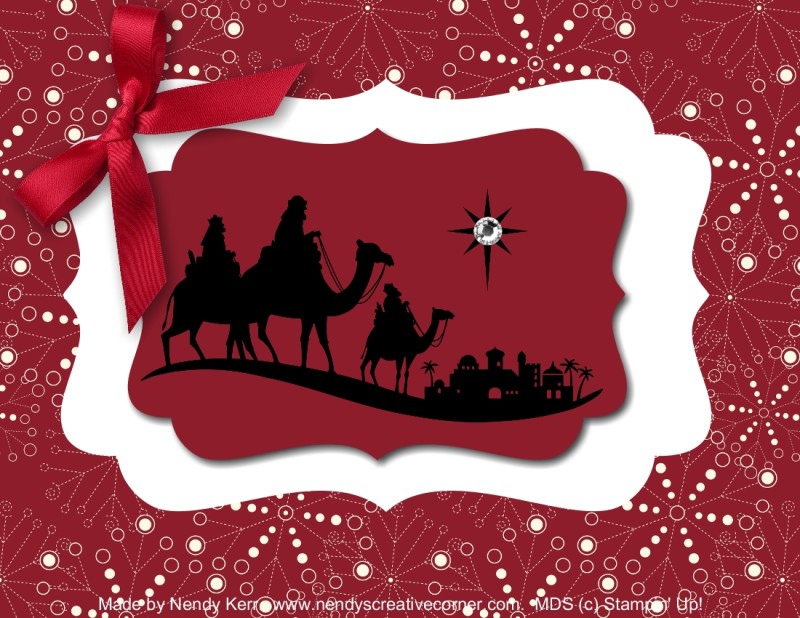 Below is a tree my grandson and I made together last Sunday.  We made the tree base from card stock by tracing around my largest dinner plate and turning it into the cone shape.  He chose the Nordic Noel paper because it had tree parts and pine cones on it.  He LOVES Pine Cones!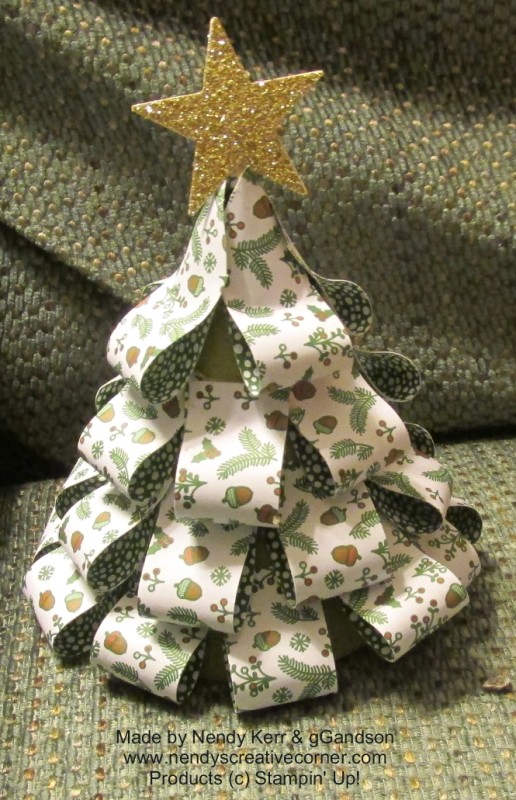 The basic tree directions are on a site for My Newsletter Subscribers.  Get the basic tree directions when you sign up for my Newsletter and then register for the Exclusive FREE site.  You will receive three Exclusive projects each month.
Merry Christmas!
Nendy Kerr