I always send my customers a digital Thank You card made using My Digital Studio (MDS).  This is the March card.  I do enjoy the creative process when using My Digital Studio.  I can change my mind as much as I want without wasting any supplies!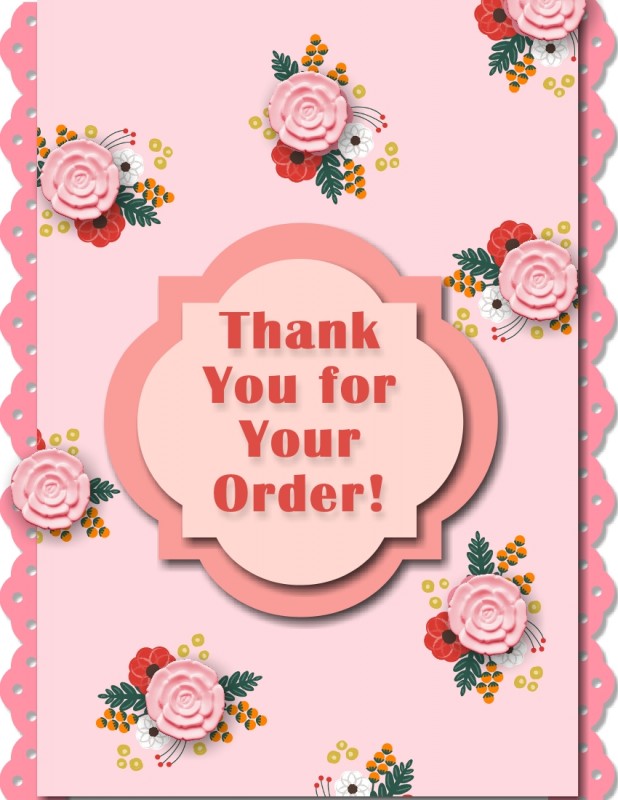 MDS SUPPLIES:
Delicate Adornments #132265  Very Vanilla recolored Raspberry Ripple
Eyelet Border Punch  #122150 – Regal Rose
Friendship Preserves #131228 – frame  Bottom Color:  Color Picker = medium pink flower.  Top Color = Pink Pirouette
About to Blossom Designer Kit #134860  -Designer Series Paper pattern 12
Text font-Britannic Bold Size 28, Color Picker=Red flower
Drop Shadows:
~Text-Default Open and press OK to activate.
~Eyelet Border Punches: 34% Opacity, Blur-4
~Friendship Preserves Frame (Window Frames Framelit shape): 75% Opacity, Medium Blur
~Delicate Adornments Flowers:  75% Opacity, Blur=11
~Patterned Paper (Photo):  73% Opacity, Medium Blur
Punches Tip.  To select Different Drop Shadows for just part of the Punches or other elements:  Select one element/punch.  Hold down the Shift Key and select the other elements you want to have the same Drop Shadow.  When all are selected that you want, Go to the Drop Shadow icon under the Element you have selected and set the Drop Shadow Opacity and Blur you want.  DO NOT check "all on this page OR project!!  Click OK.  Only those you have selected will have that Drop Shadow.
Happy Digital Card Making!
Nendy Kerr