Have you been curious about the Paper Pumpkin Monthly Craft Kits?  Now is your chance to try them out at 50% off for your first TWO months if you are a first time subscriber and sign up between July 23 and September 10, 2015!   Have some fun testing out Paper Pumpkin for about $10 for your first two months!
What kind of crafts come in the Kits?  Here are some samples from the last two Kits.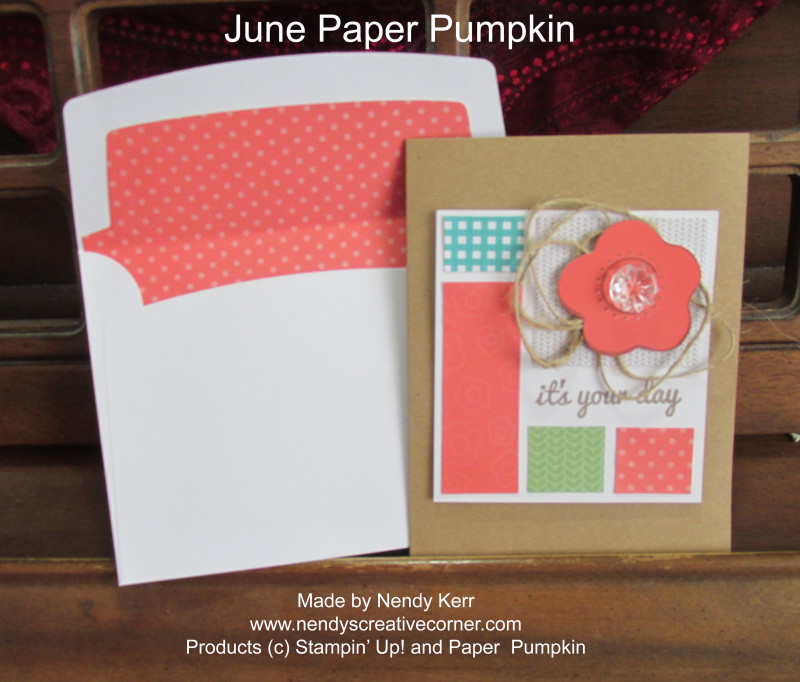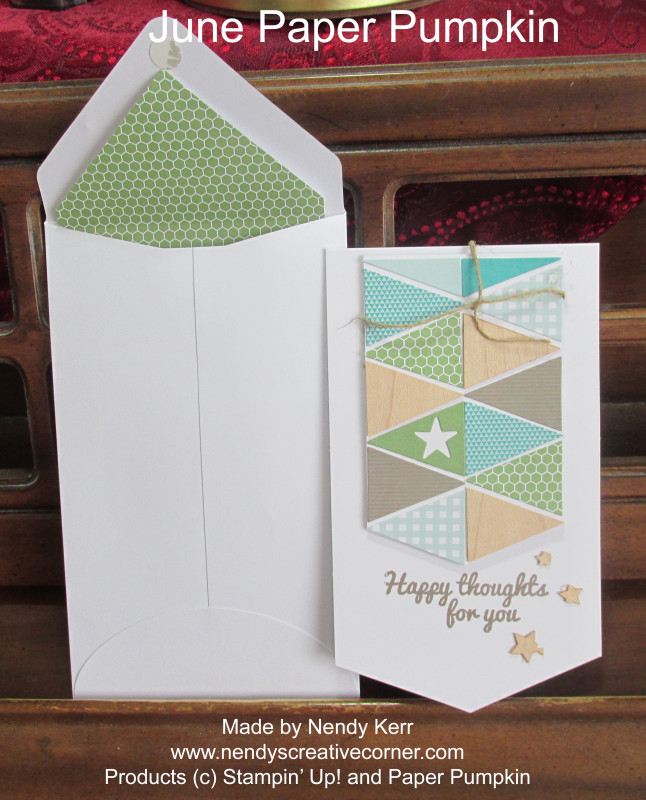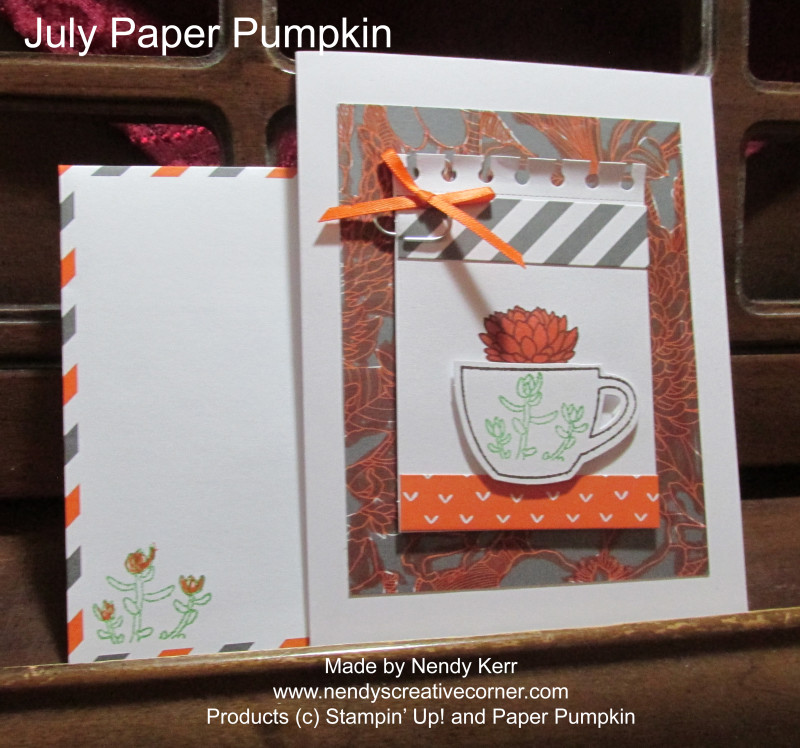 What is included in the Kits?
Your first Kit will include an acrylic block for your stamps.
All Kits include:
~Instructions for the basic project(s).
~Exclusive Photopolymer Stamps designed especially for the Kit.
~One or two 1″ Ink Pads which can be used with Stampin' Up! Ink Refills so they last a long time.
~All the cut card stock, adhesive die cuts, and embellishments to create the project as shown in the instructions.  Envelopes are included for cards.
~Some adhesives may be included.  Usually these are Dimensionals and Glue Dots.
~I usually follow the directions for one card, then change the rest.  Occasionally I use additional supplies from my stash.
~Stampin' Up! has a Pinterest Page for each Kit if you want additional ideas.
What is the Regular Cost after the first two months?
The regular cost is $19.95 per month.  This cost includes shipping.  Tax will be added if your state has taxes.
Where do I sign up and how do I get the discount?
Sign up HERE and add the Promo Code "HALFOFF" to get your discount.
NOTE 1:  If you sign up by the 10th of August, you will get the August Kit.  If you sign up after the August 10th (and by September 10th), your first Kit will come in mid to late September.  My Kit usually comes either late the third week or early the last week of the month.
NOTE 2:  This is a monthly subscription.  You will set up an account.  You can skip a month or more if you need to by going into your account and requesting to skip.  You can also cancel at any time.  50% off deals are always only available for first time subscribers.  If you cancel and want to start again, just sign up again with the same email address.  If you move remember to go in and change your address in your account to keep receiving your kits.
Have Fun with your OWN Paper Pumpkin Kits!
Nendy Kerr