These two Pocket cards are made from the Sale-a-bration Precious Parcel Card Kit on page 16 of the Sale-a-bration Brochure.  These are perfect for beginning stampers and require few extra supplies.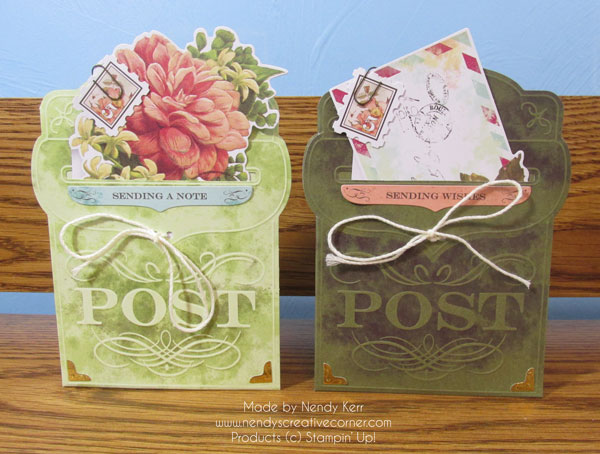 SUPPLIES:
Precious Parcels Card Kit #149750 (FREE with $50 purchase)  Available January 3-March 31, 2019.
Paper Snips #103579
Take Your Pick Tool #144107
Bone Folder
No additional adhesives needed
INSTRUCTIONS:
1.  Take out the contents of the Kit.  Keep the small parts in a bowl or something so you don't lose them.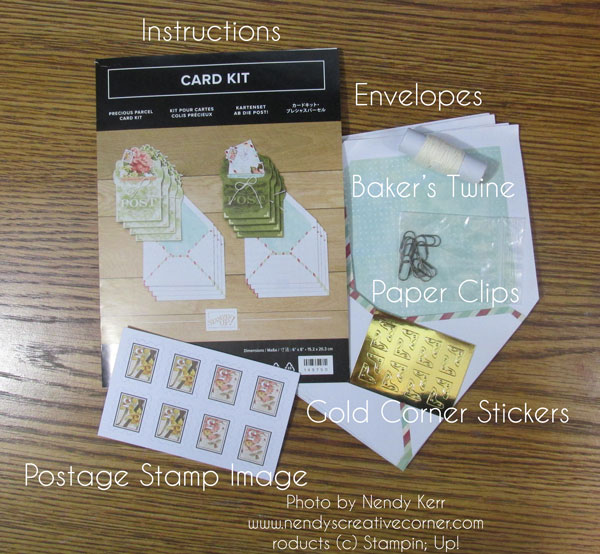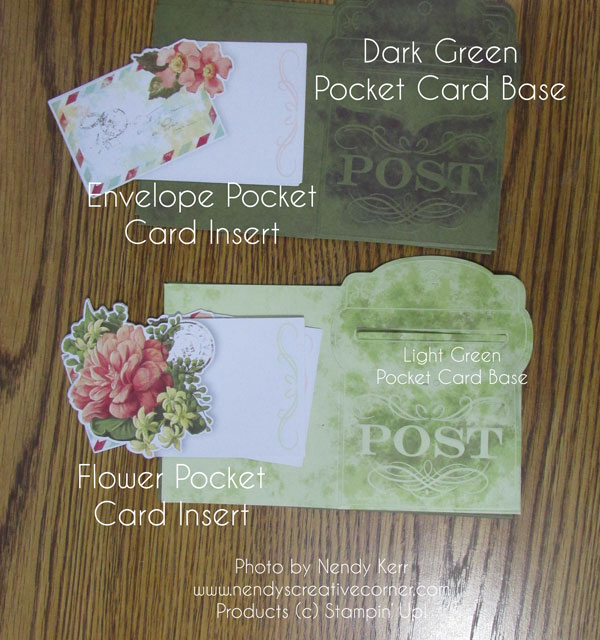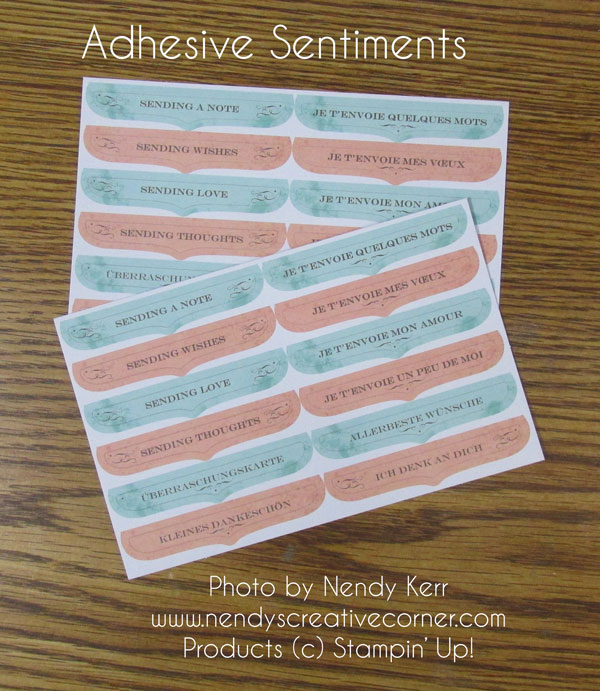 Note the different languages the sentiments come in.
2. Pocket Card Base.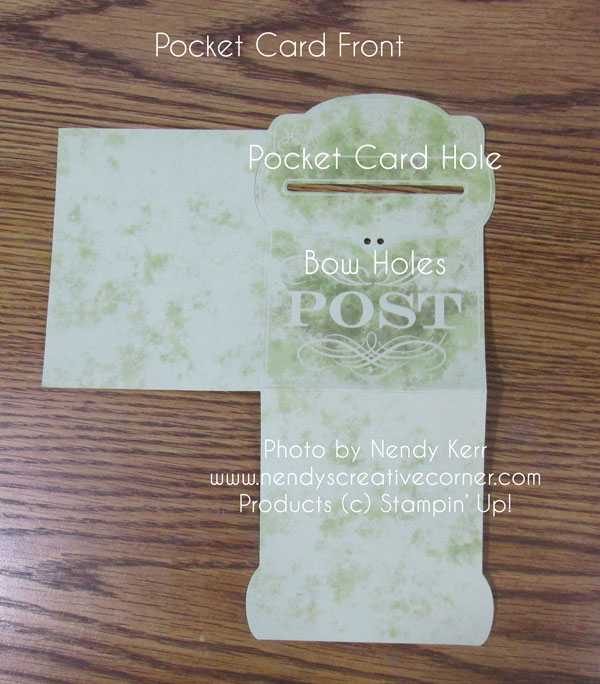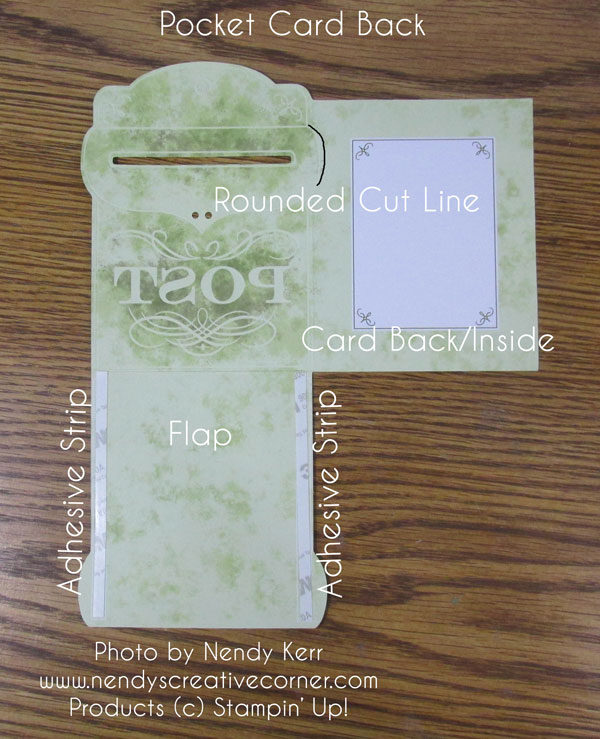 ~Choose your Pocket Card Base: Light Green or Dark Green.  You complete the same steps for both the Light Pocket Card Base and the Dark Pocket Card Base.
~Place two Gold Corner stickers in the lower corners of the Post section of the card base.  It was helpful to use the Take Your Pick Tool.  Just place one side of the sticker on the flat part of the Take Your Pick Tool and then line up the two flat edges with the raised lines in the lower corner.  Repeat with a second Gold Corner sticker.
~Punch out the long Pocket Hole and the two bow holes.
~Choose a sentiment sticker and place it under the Pocket Hole against the raised line.  I again used the Take your Pick Tool to help me get it centered.
~Cut 12″ of Baker's Twine.  Thread through the two Bow Holes.  Tie a bow like you would your shoelaces.
~Peel off the two strips of adhesive backing on the Flap.  Line up the two rounded parts on the sides.  Use your Bone Folder to press the adhesive down.  My edges were just a little crooked.  You need the rounded parts to match up completely on both sides so you can fold the card back properly.
~Now fold the card back closed.  Crease with your Bone Folder.
3.  Pocket Card Insert.
~Choose the Pocket Card Insert you want.  Either one will work with either Pocket Card Base.
~Punch out the small rectangle Postage Stamp Image.
~Attach the Postage Stamp Image to the upper part of your Insert with a small Paper Clip.
~Write something on the White part of the Insert.  You can write on the lower part of the front and the whole back of the Insert.
~Insert into the Pocket Card Base in the Pocket Hole.
Your Card is finished.