You can use the premade Kraft Tag a Bags or the Cellophane Bags for your gifts and treats.  Check out the packaging that is currently available HERE.  Here are a couple of ideas to get you started.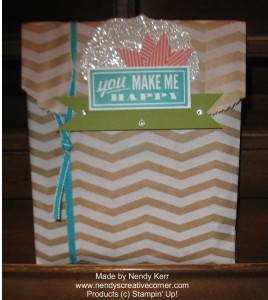 Christams Tag a Bag:  Just choose a stamp and die cut plus either some ribbon or Washi Tape to hold it closed.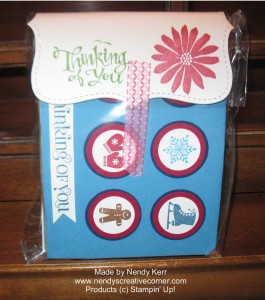 Christmas Cellophane Gift Bag with Handmade Cards:  Decorate your cellophane bag and fill with some of the cards you have made.  A great way to make room for all the NEW cards you will be making next year!
Merry Christmas Gift Giving!