My Dad's birthday is today.  So I made him a card using two shades of blue.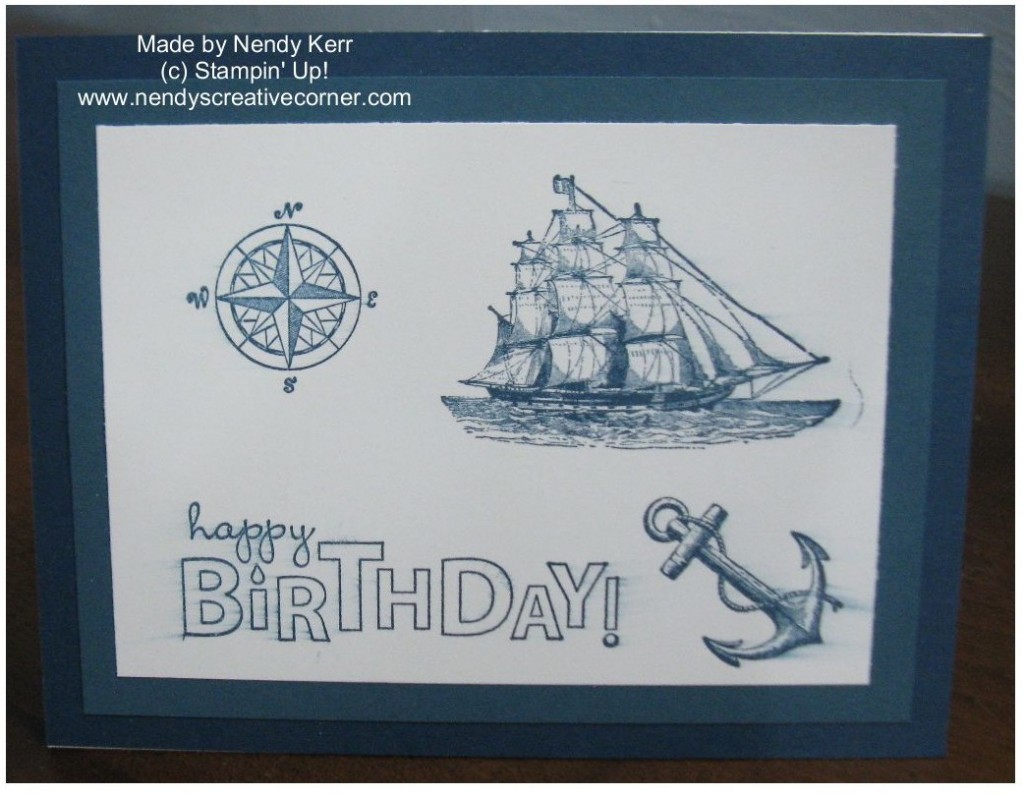 SUPPLIES:
Stamps:  The Open Sea  w#123030   c#123032
Bring on the Cake  w#121899  c#121958
Ink:  Midnight Muse #126860
Card Stock:  Whisper White (#100730)  3-1/4″ x 4-1/2″, and card base 5-1/2″ x 8-1/2″
Not Quite Navy (#101722)  3-3/4″ x 5″
Midnight Muse (#126843) 4-1/4″ x 5-1/2″
TIP:
1.  This card is super easy to make if you have the Clear Mount Stamps.  Lay stamps in desired positions (sticker side up) on Whisper White 3-1/3″ x 4-1/2″ card stock .  Lay Clear Block E or F on top of stamps.  Ink stamps then card stock.  Woohoo!  A great stamped image with all the stamps where you want them with only one inking and stamping!  This technique works well when you want a little space between your stamps.  If you want them really close, the rubber border on the stamp makes it harder so you may have to stamp twice.
Happy Stamping!
Nendy