This Hamburger Box is fun to make!  I will be making it for my husband and sons for Father's Day.  (Although some ofthe wives will get to assemble it!)  I have not yet tried it with Designer Series Paper (DSP) but I am sure you can use whichever paper best fits the occasion you are making this for.  This is a good size for cookies made with our Cookie Stamps.  I have also seen some cute critters made using this die.  So let this basic Hamburger Box assembly video be the springboard for your creativity!  Leave comments below and let everyone know what you have made using this die and also the occasions you have used it for.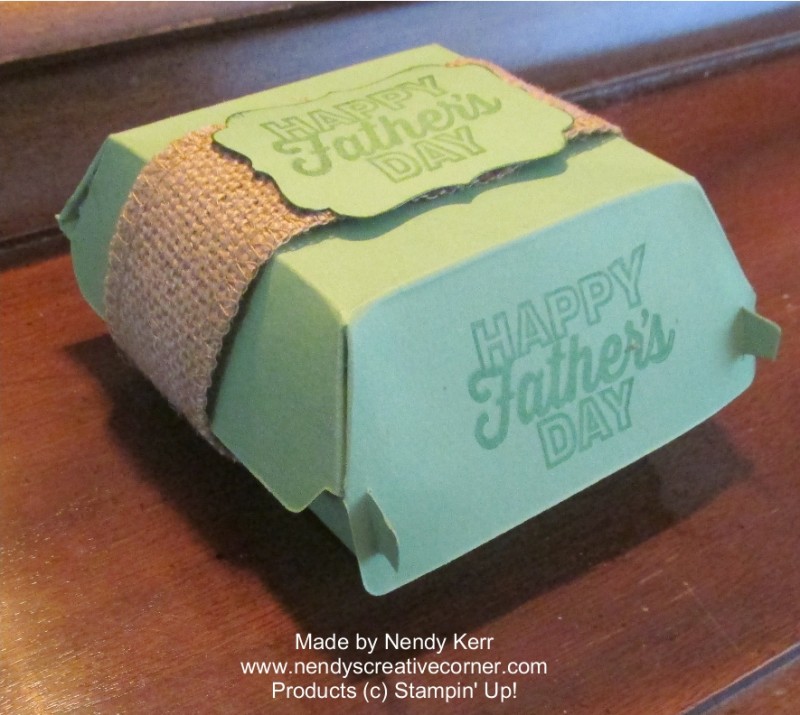 This Hamburger Box Bigz XL Die (#133724) is available on June 2nd, 2014 after 12:00 noon Utah Time!  You will need your Big Shot and Extended Cutting Pads.  I also used the Extended Crease Pad.
Video is about 12 minutes.
Happy Die-Cutting and Treat Giving!
Nendy Kerr