Here are the cards we made at my Stamp Class last Friday.  I am taking today off hanging out with my son who just returned from almost 8 years in Germany.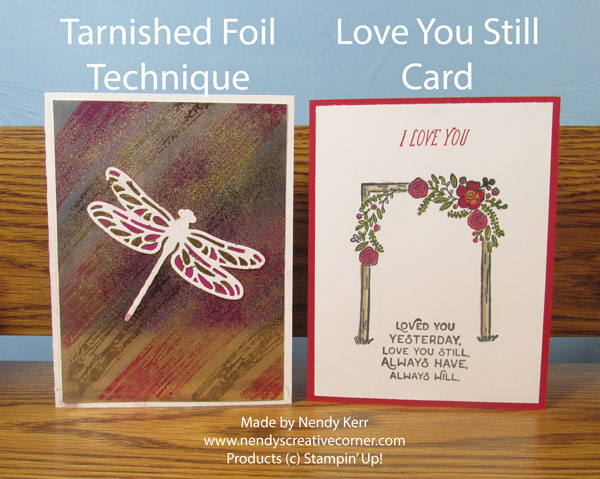 The Tarnished Foil Technique Card is one of the projects I did for my Creative Techniques Corner subscribers.  Click HERE for more details.
The next card used the Love You Still and Banners for You stamp sets.  We did the coloring with the Blends Markers.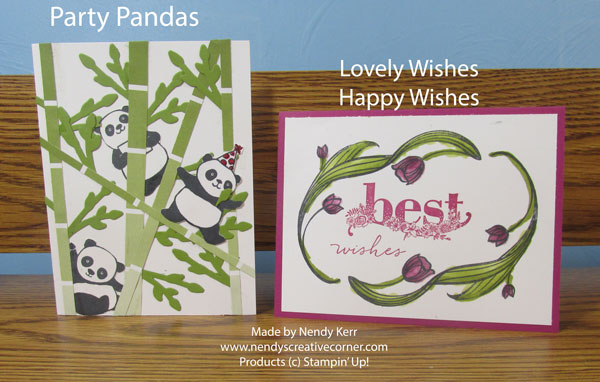 We tested out my NEW Stamparatus for both these cards.  You can order yours in June.
The Party Pandas looked best with 2-3 layers of ink which was super easy to do with the Stamparatus.  I also used the Color Theory Designer Series Paper for the Bamboo stalks and the leaves are from the Everyday Jars Framelits.
The Lovely Wishes card also used the Stamparatus.  We placed the two flower and leaf stamps on one side, then stamped, then rotated the card front and stamped again.  We also lined up the Happy Wishes stamps in the Stamparatus and stamped it.  We again colored with Blends Markers.
Contact me if you have any questions.
Happy Card Making!